Newsletter
The entire team at Parsell Pet Crematorium is pleased to provide you with an online newsletter, which we update on a regular basis with interesting, educational articles to help you and your family in your time of need.
Please enjoy the newsletter!
Current Newsletter Topics
What Your Pet Taught You in Death
A Lesson in Finality
The loss of a pet is often the first loss a person experiences during his or her lifetime and it never gets easier. That loss serves as a testament to the finality of life. It teaches you that no matter how well you feed your pet, how many walks you take together, or how often you visit your veterinarian, an end will come and you have no control over it.
This knowledge can come with many emotions – anger that is has to be this way, uncertainty about what comes next, or just plain emptiness and sorrow when contemplating life's fragility. Through this initial darkness, you may learn to better cherish the here and now. As a pet owner, you'll learn to love even when loss waits on the horizon.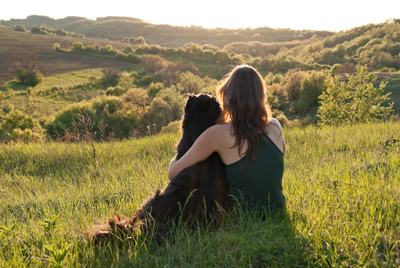 Living Life to its Fullest
In an AARP article titled "What Our Dogs Teach Us About Aging," author David Dudley recommended the following: "Eat the best food you can afford. Go for a walk, even if it's raining. Take a lot of naps. Keep your teeth clean and your breath fresh, so that the people you lick will not flinch. And when someone you love walks in through the door, even if it happens five times a day, go totally insane with joy."
For him, like most pet parents, old age snuck up quickly on his pet – a mixed breed dog named Foghat. Eighteen when he died, the dog had accompanied Dudley through "emerging adulthood," the beginning of a marriage and the birth of his first and only child. To him, it seemed as if the dog's age appeared overnight and his health began diminishing significantly from that point forward. By watching his beloved dog age, he learned how "some fears and eccentricities will lift with the years; others will only deepen" and that "one by one, the things you love to do become too difficult and slip out of your life." Despite this, he said, "you will still be you, and people will still cherish your wobbly presence" however inconvenient it may be.
Although the body ages and the mind dims in both animals and humans, what remains deep inside doesn't change. There, the personality, the memories, the love still resides. Death teaches that even after the heart stops beating, the essence of the deceased doesn't disappear. Your pet will always live on through your memories, photos, and stories. And, you'll continue to carry the valuable life lessons your pet taught you – those about patience, compassion, trust, loyalty, respect, and responsibility.
Your Next Pet: Have You Considered Rescuing an Animal in Need?
After the death of a beloved companion, the house may no longer feel the same. You may have another pet who seems lonely or you may just want the companionship of another pet in your life again. Once you have given yourself ample time to grieve, you may start thinking about getting a new pet. Consider this: Each year approximately 7.6 million companion animals end up in shelters nationwide. Of the 2.7 million who are euthanized, roughly 1.2 million are dogs and 1.4 million are cats. When considering your next pet, why not consider rescuing one of the many pets who are in need of a forever home? If you've never rescued/adopted before, you may be reluctant for a variety of reasons. Below, you'll find several of the common misconceptions about animals in shelters.
"They're Less Healthy & You Can't Get a Purebred"
On the contrary, pets adopted from shelters or rescues are actually five percent less likely to require an unplanned visit to the veterinary office than those bought at a pet store. This was determined when the Vice President of Veterinary Services at Petplan Pet Insurance analyzed claims made to the company. Additionally, most major animal shelters will vaccinate and microchip pets upon intake and many of the animals will be or have already been spayed or neutered. That makes your out-of-pocket expenses much less than if purchasing from a costly pet store and then having to schedule additional visits with your veterinarian.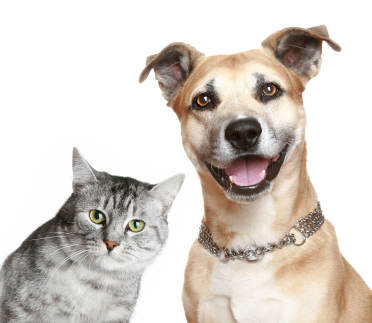 There is much debate about whether purebreds or mixed breeds are healthier. Either way, a quarter of all dogs in shelters are actually purebreds. If you fancy a particular breed, there are rescue organizations for just about all of them – tracking down a healthy pet of your liking is almost always possible.
"They Aren't Trained & Can't Be"
While it makes sense that some dogs and cats are surrendered to shelters or abandoned because of behavioral problems, that isn't always the case. Many animals in shelters lived with their human families for years and are very well trained. Those who are particularly unruly often receive training and socialization before being considered for adoption to lessen the likelihood of them ending up back at the shelter. Many shelters include descriptions of their available pets online - which will often provide information on the commands they know, their personalities, and so on. Many shelters or rescues will also allow (or encourage) a meet-and-greet, so you can get a better idea of the animal's temperament.
"But, I Want a Puppy/Kitten"
Although senior pets are more in need of loving homes, shelters have pets of all ages – including puppies and kittens. Although puppies and kittens may not be surrendered as often, pregnant animals or litters removed from bad homes/environments are quite common.
Shelter pets come in all shapes, sizes, ages, breeds, and conditions. By adopting, you may well be saving that animal's life, but you'll also be gaining a very grateful friend.
Antibiotics and Your Pet
When bacteria invade the body, a bacterial infection is present. Often, the bacteria are removed by our own immune system before there are any obvious signs of disease. But if bacteria multiply faster than our immune system can destroy them, an infectious disease develops. An infectious disease is treated by drugs that harm the bacteria - either by killing them or by preventing them from multiplying - without harming the host (animals). These drugs are called antibiotics.
Many people simply use the term antibiotics to apply to the broad group of drugs that prevent the spread of or kill microorganisms. Sometimes, though, a finer distinction is made. An antimicrobial is a drug that kills or inhibits the multiplication of microbes or microorganisms. Bacteria, fungi, viruses, and protozoa are all microbes. Antibiotics, however, kill only bacteria. They have no effect on viral or fungal disease.
An antibiotic such as penicillin, is bactericidal and therefore kills bacteria. A bacteriostatic antibiotic, such as tetracycline and erythromycin, stops the bacteria from multiplying. After the invading bacteria stops multiplying, the body's natural defenses usually kills the existing bacteria.
History of Antibiotics
The discovery and development of antibiotic drugs are two of the most important therapeutic advances of the twentieth century. Penicillin was discovered by Alexander Fleming in 1929, and was introduced into clinical use in 1940. Fleming was awarded the Nobel prize in 1945 for this discovery. Since then, antibiotics have dramatically changed the course of many illnesses (both in humans and in animals) from almost certain death to little more than an inconvenience.
The Problem of Resistance to Antibiotics
Very often, an animal is treated successfully with amoxicillin (the most commonly-prescribed small animal veterinary drug in the United States) on three separate occasions for three different infections. Then, amoxicillin doesn't work for the fourth infection. Since different antibiotics have different spectra of activity (only work on certain bacteria), this particular bacteria may not be sensitive to amoxicillin.
Another problem with antibiotic resistance occurs when an animal is treated for the same infection several different times with the same antibiotic. The antibiotic works perfectly during the first two or three episodes, then on the fourth episode, it fails to work. The most likely reason for this is that the organism has become resistant to that particular antibiotic.
Bacteria become resistant to some antibiotics through genetic mutations, which are then passed on to succeeding generations of bacteria. Amoxicillin is ineffective against infections from staphylococci, for example, because those organisms have developed resistance to the entire group of penicillin-type antibiotics (called beta-lactamins), including amoxicillin. These bacteria produce an enzyme, penicillinase, which changes the structure of the drug and makes it inactive. This is an example of bacteria developing resistance to antibiotics by inactivating the drug via specific enzymes. There are other mechanisms by which bacteria become resistant to antibiotics. These include alterations in the bacterial target enzyme as well as changes in the ability of the drugs to accumulate in or on the bacteria.
Important things to remember when your pet is taking antibiotics:
• Antibiotics need to be given at specific times - Even though it may be difficult to give a medication every six or eight hours, it is necessary in order for these medications to work properly.
• Antibiotics need to be given for a particular duration - During the first few days on the antibiotic, our pet usually feels much better. The antibiotic zaps most of the bacteria; however, there are usually still some bacteria left in their system. At this point, if the medicine is discontinued, the surviving bacteria quickly grow and multiply, and may overwhelm our pet once again. Continuing the medication for the full course usually prevents this from occurring.
• Antibiotics need to be stored properly so that they do not lose their effectiveness - Some call for refrigeration; especially those that are liquids. Also, be sure to shake liquid formulas before administering them.
• It is crucial that you do not begin to give antibiotics to your pet without first talking to your veterinarian
• As a general rule, antibiotics are very safe and have few side effects - Loss of appetite, upset stomach, vomiting and diarrhea are the side effects most commonly encountered.
• Occasionally, an animal will develop an allergic reaction to an antibiotic - This usually occurs within the first 30 minutes after administration. Severe allergic reactions - panting heavily, difficulty breathing, intense vomiting or diarrhea, seizures or lethargy - are emergencies and should immediately be seen by a veterinarian.
If you have any questions regarding an antibiotic or any medication, please contact your veterinary hospital.
Coping with Pet Loss and Grief
Sadly, everyone who cares for a pet will one day face the illness, old age or passing of their beloved animal friend. It is as natural and necessary to grieve for the loss of a pet as it is for any loved one who dies. And it is important to have compassion and support in one's time of grief. While grieving is an internal and private response, there are certain shared processes that most people experience. By understanding the grieving process, you will be better prepared to manage your grief and to help other family members who are also experiencing the pain of loss.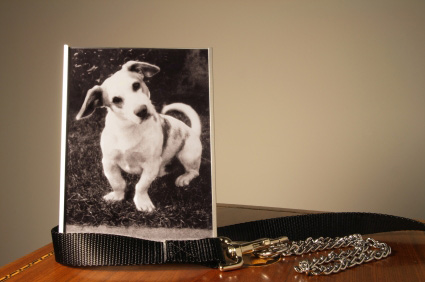 The Stages of Grief
There are many signs of grief, but not everyone experiences them all or in the same order. You may experience denial, anger, guilt, depression, acceptance and resolution. Your first reaction may be denial... denial that the animal has died. Denial is frequently the first stage of grief and is a normal coping mechanism that helps us cope with the loss. This reaction may occur even before death, when you first learn the extent of your animal's illness or injuries. Often, the more sudden the death, the more difficult the loss is to accept.
Anger and guilt often follow denial. This anger can be directed toward people you normally love and respect, including your family and your veterinarian. People will often say things that they do not really mean, perhaps hurting those whom they do not mean to hurt. You may feel guilty or blame others for not recognizing the illness earlier, not doing something sooner, not being able to afford other types of treatment, or for being careless and allowing the animal to be injured.
Depression is also part of the range of emotions experienced after the death of a loved animal. This is the period when you usually feel the greatest sense of loss. The tears flow, there are knots in your stomach and you feel drained of all your energy. Day-to-day tasks can seem impossible. Sometimes you may even ask yourself if you can go on without the animal. The answer is yes, but there are times when special assistance may be helpful.
Acceptance of a new reality is a sign that we are ready to move forward. Eventually, you will come to terms with your feelings. While you will still feel the pang of loss, you can begin to resolve and accept your pet's death. When you have reached resolution and acceptance, the feelings of anger, denial, guilt and depression may reappear. If this does occur, the intensity of these feelings will be much less, and with time, these feelings will be replaced with fond memories.
Although the symptoms of grief are felt whether the loss is of an animal or a human loved one, grieving is a personal process. Some people take longer than others to come to terms with denial, anger, guilt or depression, and each loss is different. If you understand that these are normal reactions, you will be better prepared to cope with your own feelings and to help others face theirs. Family and friends should be reassured that sorrow and grief are normal, natural responses to death. They may not understand. Well meaning family and friends may not realize how important your animal was to you or the intensity of your grief. Comments they make may seem cruel and uncaring. Be honest with yourself and others about how you feel. If despair mounts, talk to someone who will listen about your pet and his/her illness and death. Talk about your sorrow, but also try to recall the fun times you and the animal spent together, the activities you enjoyed and the memories that are meaningful.
If you or a family member has great difficulty in accepting your animal's death and cannot resolve feelings of grief and sorrow, you may want to discuss those feelings with a person who is trained to understand the grieving process and who understands the pain associated with losing a pet. Your veterinarian certainly understands the loving relationship you have lost and may be able to suggest local animal loss support groups and hotlines, grief counselors, clergy, social workers, physicians or psychologists who can be helpful. Talking about your loss will often help ease your pain and comfort your heart.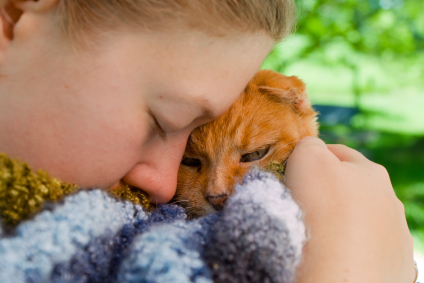 Informational links to pet loss support groups are included here for your reference.
Pet Loss Information and Support Hotlines
Pet Loss Support Hotlines
The American Society for the Prevention of Cruelty to Animals (ASPCA)
National Pet Loss Hotline
(212)876-7700, ext. 4355
http://www.aspca.org/pet-care/pet-loss/
C.A.R.E. Helpline for Companion Animal Related Emotions
University of Illinois
College of Veterinary Medicine
(217) 244-CARE (2273)
http://vetmed.illinois.edu/CARE/grief.html
The Chicago Veterinary Medical Association
Pet Loss Support Hotline
(630) 603-3994
http://www.chicagovma.org/petlosssupport#.UcrkWJwQV8E
Pet Grief Support Service
Companion Animal Association of Arizona, Inc.
(602) 995-5885
http://www.caaainc.org/petgriefsupport.htm
Pet Loss Support Program
Michigan State University
College of Veterinary Medicine
(800) 565-1526
http://cvm.msu.edu/alumni-friends/information-for-animal-owners/pet-loss-support
Pet Loss Support Hotline
Iowa State University
College of Veterinary Medicine
(888) 478-7574
Pet Loss Support Hotline
Tufts University School of Veterinary Medicine
(508) 839- 7966
http://www.tufts.edu/vet/petloss/
Pet Loss Support Hotline
University of Florida
College of Veterinary Medicine
(352) 392-4700, ext. 4080
http://smallanimal.vethospital.ufl.edu/resources/pet-loss-support/
Pet Loss Support Hotline
Cornell University
College of Veterinary Medicine
(607) 253- 3932
http://www.vet.cornell.edu/Org/PetLoss/
The Ohio State University
Pet Loss Hotline
College of Veterinary Medicine
(614) 292-1823
http://vet.osu.edu/vmc/pet-loss-support-hotlines-and-helplines
Pet Loss Support Hotline
Virginia-Maryland Regional College of Veterinary Medicine
(540) 231- 8038
P.A.T.S. Pet Loss Support Hotline
Pacific Animal Therapy Society
(250) 389-8047
http://patspets.ca/wordpress/pet-loss-and-bereavement